In-Depth Plumbing Inspection in Santa Clara, CA
Detailed Inspection from a Professional Plumber
Your plumbing system is an integral part of your property and regular inspection should be a priority. Since most of it is hidden within the walls, it can be easy to forget about, but because the cost and time to repair larger plumbing issues can be substantial, it is important to make sure your system is being regularly assessed by a professional.
At EJ Plumbing, our plumber in Santa Clara, CA, and nearby areas deals with a wide range of issues and can provide a full, detailed inspection. Many times we are able to detect issues early on that could have posed a significant problem for home and business owners. Don't wait until it is too late and until the problem has been magnified. Call a professional today and keep your plumbing system on the right track.
What Does a Plumbing Inspection Involve?
Whether you're buying a new home, remodeling your bathroom, or need a routine checkup, plumbing inspections are vital when it comes to a healthy plumbing system. This allows you to see weak points in your system and areas that need attention. Our plumbers look for everything including leaks, clogs, and other potential disasters.
During a San Jose plumbing inspection, we check:
Your Water Heater
We check water heaters for things like the water temperature, rust buildup, and pressure relief valve. We'll also check to see if your water heater tank (if you have one) needs to be flushed.
Any Place Water Runs
We'll look for anywhere water runs through the house including sinks, tubs, toilets, pipes, and more. We'll check the integrity of the pipes and look for clogs.
Outdoor Plumbing
With your outdoor plumbing, we'll check for any pipe damage or leaks. This is particularly important for areas that get very cold.
The importance and advantages of plumbing repairs and inspection include:
Whether it is your drains or your pipes that are compromising your entire plumbing system, know that our team is highly trained and well-equipped to take care of the problem right away. We specialize in a host of solutions, including: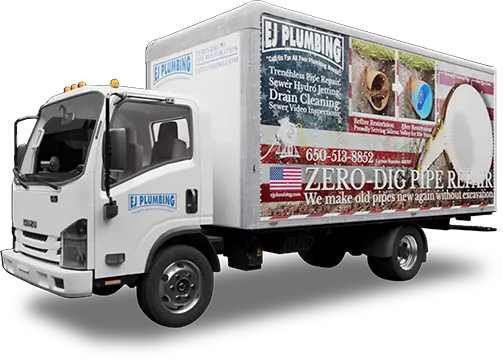 When you need plumbing services in San Jose, Santa Clara, or any of the communities in the surrounding Bay Area, count on EJ Plumbing. With more than a decade of industry experience, our expertly-trained technicians can handle just about any plumbing problem you may have. From drain cleaning to water leaks, sewer line replacements, toilet repairs, and more, you can rely on us for all your residential plumbing needs. We even offer emergency services upon availability for serious issues that just can't wait. Our dependable team is always available to assist you.