Palo Alto Plumbing Services
The Best Plumber in Palo Alto, CA

Regardless of whether you have a large or small plumbing issue, our team at EJ Plumbing can get the problem resolved as quickly as possible. For over 20 years, we have been providing reliable services customers know they can trust. Not only do our highly trained plumbers have the knowledge, skills, and tools to accurately identify the malfunction and fix it, but we also treat all of our customers with professionalism. We respect your time by arriving as scheduled and working efficiently to get your system up and running again. Additionally, we know that plumbing problems can happen unexpectedly, which is why we offer same-day emergency services to help you get the solutions you need when you need them.
No plumbing job is either too big or too small for us to handle. Whether you are looking to install a new water heater in your home, or need help unclogging your drains, we got you covered. Take a look at what our clients have to say about us and see why we are Palo Alto's most trusted team of plumbers.
Local Plumbing Services You Can Depend On
Your plumbing system is composed of a complex series of pipes and fixtures, and several problems could go wrong with any one of these parts. For instance, drains can become clogged, lines can leak, or water heaters can break. At EJ Plumbing, we have seen a variety of issues, and we know what it takes to get them fixed. When you hire us for a service, we will examine the problem and find the underlying cause. After that, we'll recommend lasting solutions so you can make informed decisions about the work we perform. Whether the malfunction can be fixed with a repair or needs an entirely new unit or component installed, we've got you covered. We have the right equipment and know the proper methods to get the work done safely and correctly.
Our Palo Alto plumbing services include:
Dealing with a smelly backed-up drain? It's time to call EJ Plumbing for professional drain cleaning in Palo Alto. Our experienced team can tackle all kinds of nasty clogs in kitchen and bathroom sinks, toilets, bathtubs, showers, and water lines. With a focus on providing outstanding results at affordable prices, our plumbers are equipped with the right tools and knowledge to perform the job efficiently and effectively.
Signs you need drain cleaning:
If you notice any of these signs, it's important to contact a professional as soon as possible in order to get your drains properly inspected and taken care of. Leaving a drain issue unnoticed can lead to further damage and costly repairs that can be avoided with timely service. Whether you're dealing with an accumulation of hair in your shower drain or have a problem with tree root intrusion much further into your plumbing system, we have the right solution for you!
How Often Should Drains Be Professionally Cleaned?
At EJ Plumbing, we recommend that drains be cleaned professionally every few years. If you live in an area with hard water or if waste is constantly going down the drain, you should clean your drains once a year. Our Palo Alto plumbers have the tools and experience to get the job done right the first time. We use non-invasive methods that ensure the drains will work properly. We can also detect issues that might pose a problem in the future and handle it so you're not stuck with costly repairs.
Whole-House Repiping in Palo Alto
Over time, pipes can deteriorate. At best, old pipes hinder the performance of your plumbing system and the quality of your water, but at worst, leaking pipes that need replacing can end up causing significant water damage to your home. At EJ Plumbing, our team can repipe your entire home with new pipes made from quality, lasting materials. In addition to our whole-home piping services, we can also add piping for new additions or install a brand new plumbing system for new constructions.
Signs it's time to consider repiping your Palo Alto home include: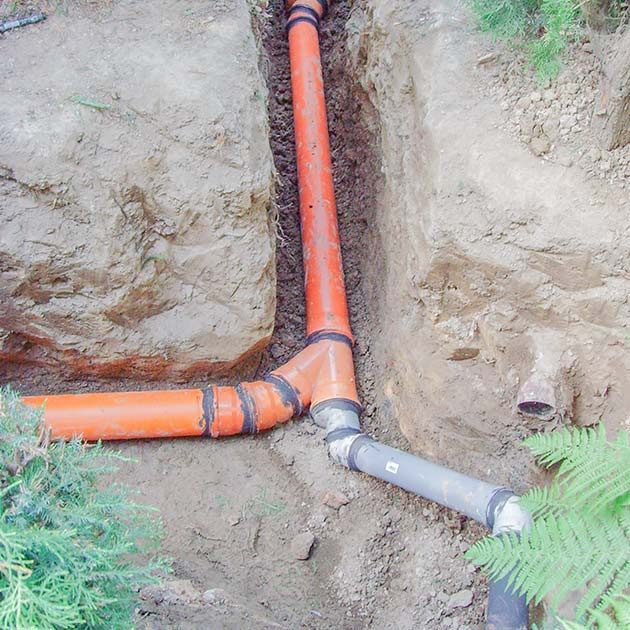 Water Heater Repair in Palo Alto
If you are looking for water heater services in Palo Alto, you can trust our plumbing team to provide you with top-of-the-notch repairs, installations, and more!
Our water heater services include the following:
Why your water heater is not producing hot water:
Is your water heater leaking? Do you keep running out of hot water too soon? Our plumbing professionals are available to get the situation properly inspected and taken care of for you. If you are not sure whether you need to consult an expert, there are a couple of signs that you can look out for that will help you determine whether you need professional help.
Signs you need professional water heater repair:
If you notice any of the signs above with your water heater, we highly encourage you to consult a professional as soon as possible. Leaving a water heater problem unnoticed can lead to further damages and may leave you having to pay high amounts in your energy bills.
A Plumbing Company You Can Trust
Having a part of your plumbing system go down can be a major inconvenience, as it makes it challenging to take care of your daily tasks. At EJ Plumbing, we know how frustrating it can be to jump into a cold shower or not have any water coming out of your faucet. That is why we work hard to get your system working correctly again. Our plumbers will provide honest assessments and effective solutions, and we will never try to upsell you on something you don't need. We are a family-owned and operated company, and we know that building lasting relationships with customers depends on treating everyone with the kindness and respect they deserve, as well as delivering superior service.