Los Altos Plumbers
EJ Plumbing Offers Quality Plumbing Services at Reasonable Rates

From small fixes to major repairs, you can always trust EJ Plumbing to get the job done. Our Los Altos plumbers offer reliable services at affordable prices and are highly trained to identify problems accurately and present solutions quickly. For 20 years, we have strived to go above and beyond for customers across Santa Clara County, and with our extensive knowledge and cutting-edge tools, we can handle virtually any plumbing issue you throw at us. We also respect your time and will work to get your equipment up and running again ASAP. And because we've seen firsthand how important it is to address plumbing problems right away, we even offer same-day and emergency services. Take a look at what our customers have to say about us, and see why we are Los Altos' most trusted plumbing team! Check out our client reviews and see why we are the most trusted plumbers in Los Altos.
Offering a Full Range of Plumbing Services in Los Altos, CA
EJ Plumbing is proud to be a full-service plumbing company, meaning we provide repairs, maintenance, and installations. When you hire us for the Los Altos drain cleaning service, we can thoroughly eliminate clogs in your kitchen, bathroom, and anywhere else in your plumbing system that's experiencing an obstruction. We also offer water heater repair and replacement, including tankless water heaters, so you'll never have to worry about waking up to a cold shower again. And with a variety of other options for your pipes and fixtures, you already know that EJ Plumbing has what your system needs.
Contact our Los Altos plumbing team for services including:
Plumbing Fixture Repairs & Installations
Are you dealing with a leaking faucet, an old water-inefficient toilet, or an outdated showerhead? Whether you're remodeling your kitchen or bathroom or are simply looking to upgrade a corroded fixture that no longer works properly, EJ Plumbing has a solution. We make every reasonable effort to repair existing fixtures, but we can also help you select the perfect replacement fixture when needed. We install sinks, toilets, faucets, showerheads, and other plumbing fixtures from an array of top-quality brands so you can enjoy the best of form, function, and cost.
Water Heater Repair in Los Altos
Are you looking for professional water heater services in Los Altos? At EJ Plumbing, we offer services for all types of water heaters, including traditional, tankless, heat pump, and solar-powered. No water heater problem is either too big or too small for us to handle. Whether you're having trouble with a leaky water heater or are interested in upgrading to the latest technology, we got you covered. Our plumbing team has the tools and experience to get the job done right.
We provide the following water heater services:
Signs your water heater needs to be repaired:
If you notice any of these signs with your water heater, we highly encourage you to contact a professional water heating team as soon as possible, to get the situation properly inspected and taken care of. Leaving a water heater problem unattended can lead to serious damage and costly replacements that can be avoided with timely services.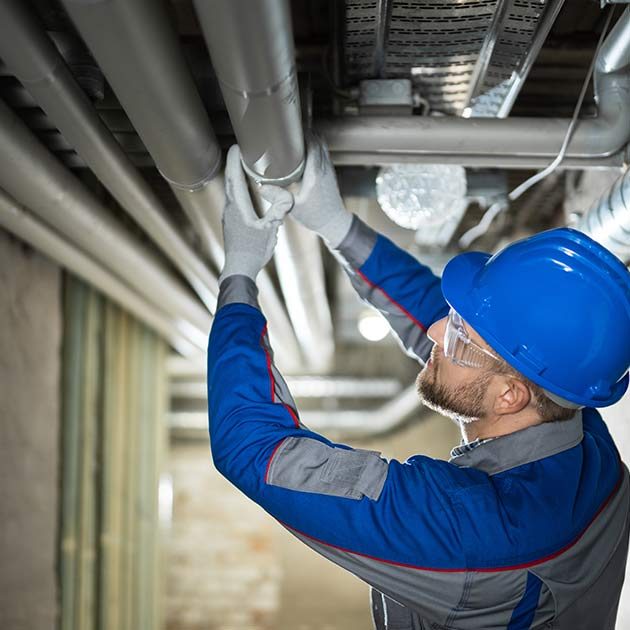 Sewer & Water Leak Repair in Los Altos
At the first sign of any sort of plumbing leak, you should immediately call a qualified plumber to investigate the source of the problem. Left unchecked for too long, sewer and water leaks can quickly wreak havoc on your property, resulting in extensive water damage that can be costly to fix. When you call EJ Plumbing, our experienced Los Altos sewer repair pros will use state-of-the-art drain cameras to pinpoint the source of the issue so we can get to work on localized repairs. To save you some headaches in the future, we can also install sewer cleanouts to make future work easier and set you up with a routine maintenance schedule to avoid future leaks.
Signs that you may have a sewer or water line leak include:
Do you keep needing to use a liquid drain cleaner to clear your drains? Do you have a problem with drain flies in your home or business? No drain problem is either too big or too small for our team of Los Altos plumbers to take care of. If you are looking for professional drain cleaning services, we got you covered.
We can take care of the following commercial and residential drain services:
Signs you need drain cleaning include the following:
Hire a Trusted Plumber in Los Altos
As a family-owned and operated Los Altos plumbing company, the core values of respect and integrity are very important to EJ Plumbing. You can trust us to provide honest and upfront assessments, without tacking on any hidden fees or surcharges at the last minute. Our goal is to build long-lasting relationships in our community and form bonds with customers that last for years. We even offer money-saving specials and financing options, because we believe everyone deserves to be able to afford quality plumbing work.