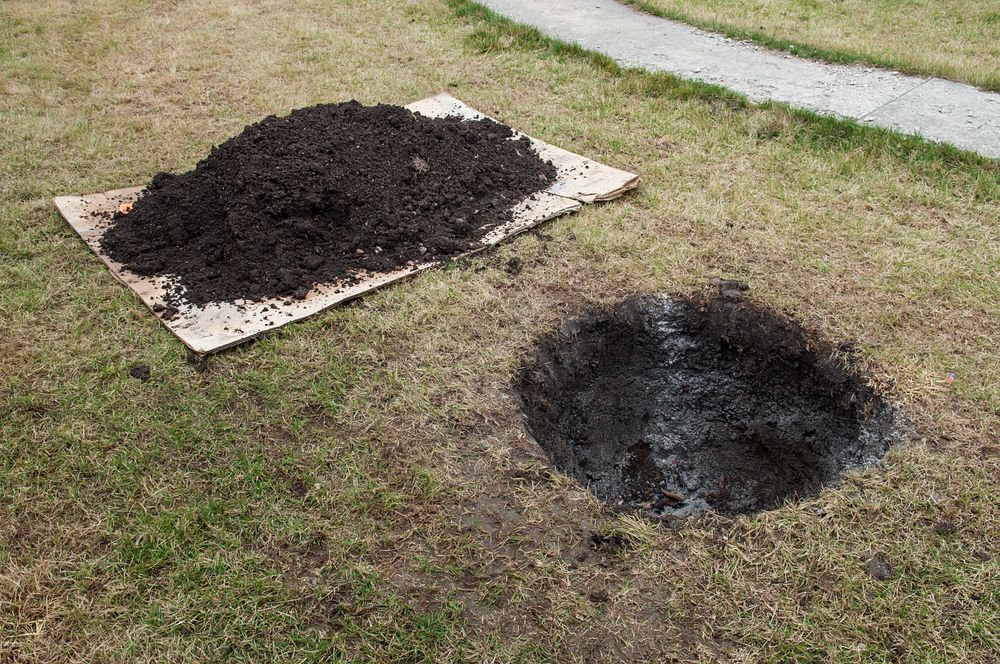 Do you find yourself confused by the term "trenchless sewer line repair"? Today this new technique for repairing damaged sewer lines still remains poorly understood by most people. However, realty owners in Santa Clara possess a strong interest in learning about this technology! It could save you a lot of money and inconvenience if your home or business ever develops a leaky or broken residential sewer line.
A Quick Overview
Most buildings (including homes) use plumbing systems which include at least two basic types of lines: water lines and sewer lines. The former bring clean, potable water into the home. The latter type of pipe carries wastewater through drains and back to a large public main sewer pipeline for proper treatment and disposal. These two types of pipelines form part of a large underground utility infrastructure.
Property owners in the past often sustained great inconvenience and expense when an underground residential sewer line encountered problems. A clog or a break in the line may allow sewage to begin leaking. Sometimes broken sewer lines even cause dirty wastewater to flow back into sinks and tubs! In the past, this unpleasant situation would usually require a plumber to dig up portions of the buried sewer pipe to fix (or replace) damaged sections.
Excavating Pipe: Not Always The Best Solution
Fortunately, today new trenchless repair technology offers a faster, easier solution for many sewer line problems. Plumbers use this technology to repair the broken underground pipe in place. Digging up residential sewer lines to perform repair or replacement usually involves considerable expense. The property owner must hire a backhoe and a crew to perform excavations. Additionally, digging sometimes tears up beautiful yards and gardens. This activity may inconvenience both property owners and their neighbors.
By contrast, trenchless sewer pipe repair permits plumbers to fix some damaged underground sewer pipe problems without digging up the pipeline. When available, it usually helps property owners save money. They do not need to pay to hire an excavation crew for an extended period of time. One of the most important benefits involves keeping lawns and other landscaping features in an attractive, undisturbed condition.
Trenchless Pipe Repair
Generally, trenchless repair methods allow skilled plumbers to fix leaks more quickly and cost-effectively. This new technology won't work safely as a way to repair damaged water pipes. However, it offers an excellent solution for correcting many problems with underground sewer pipelines.
Plumbing experts have developed a number of techniques to permit trenchless sewer line repair and replacement in California. Our company utilizes this cutting-edge technology on behalf of our customers whenever possible. It offers both time savings and cost savings. Our customers appreciate our efforts to help them avoid damaging their landscaping.
EJ Plumbing serves the local Santa Clara area. With over two decades of experience in this field, we offer a full range of skilled plumbing services (including trenchless sewer line replacement).
Feel free to contact us at 650-513-8852 whenever your home or business in this part of California requires our services. We look forward to helping you enjoy comfortable, safe living spaces!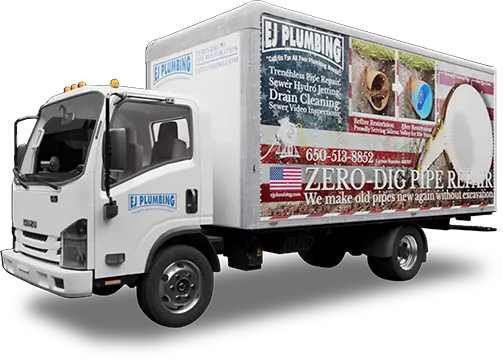 When you need plumbing services in San Jose, Santa Clara, or any of the communities in the surrounding Bay Area, count on EJ Plumbing. With more than a decade of industry experience, our expertly-trained technicians can handle just about any plumbing problem you may have. From drain cleaning to water leaks, sewer line replacements, toilet repairs, and more, you can rely on us for all your residential plumbing needs. We even offer emergency services upon availability for serious issues that just can't wait. Our dependable team is always available to assist you.