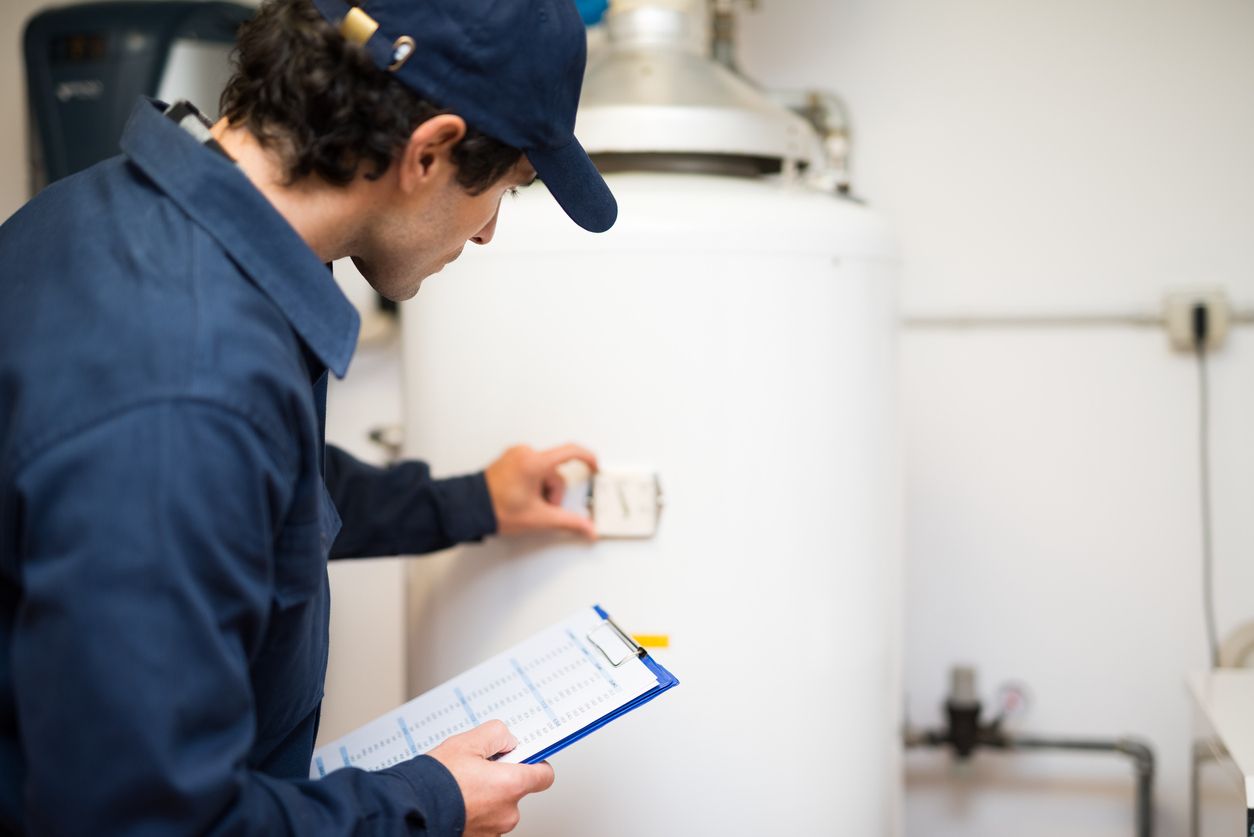 Maintaining the integrity of your plumbing is a smart investment— seriously! It makes up about 15% of your home's TOTAL value. We'd argue that no other system in your home is more important— although we might be a little biased. But when you think about all that your plumbing does, it's a valid point. A well-operated, efficient system allows you to have fresh, clean, and running water for your entire household. At EJ Plumbing, we want to make sure you protect this investment, which is why we created this comprehensive guide on plumbing maintenance.
Is plumbing maintenance necessary?
If you want the short answer— yes! Here's the longer one:
Ensuring the longevity of your home's plumbing system is essential if you want clean water. Even more so, it keeps the waste out. Most homeowners only call a plumber when there's an emergency, but then they're left with a hefty bill. Plus, plumbing problems can come with extensive water damage and make your home unsafe to live in. Taking preventative measures can save you from a massive headache and dent in your wallet. On top of that, maintenance ensures that your system continues to work efficiently, which helps you save money in the long run.
You might be thinking to yourself, "I can't afford a plumber." Fortunately, we have a checklist of tips and tricks that you can do without the help of a professional. Disclaimer: If you feel like something is out of your depth, it probably is. Don't be afraid to trust your instinct. A plumber is only a phone call away!
Plumbing tips & tricks
Prevent plumbing problems by understanding these basic principles:
In the kitchen
Use plenty of water when grinding up food in your garbage disposal and for 15 seconds after using it.
Never put oils and greases down your garbage disposal. They can coagulate and clog your drains!
Other common foods you must avoid putting down your disposal include:

Rice and pasta
Seeds
Coffee beans
Fibrous items such as celery, eggshells, and banana peels

Clear out any built-up food particles by running COLD water and dish soap in your garbage disposal once a week.
In the bathroom
Purchase and install drain catchers to help prevent clogs.
Remember this rule: the only items that should be going down your toilet is human waste and toilet paper.
Never use chemical drain cleaners to clear up clogs! While it may seem like a convenient fix, they can corrode and damage your pipes.
Miscellaneous tips
Be sure to identify your home's main water shutoff valve. Knowing the location can help prevent extensive water damage in the event of an emergency.
Invest in a plunger for both your toilet and sink. This can help you release any minor clogs without having to call a plumber.
Seasonal maintenance
We understand that people get busy, which makes it challenging to keep up with maintenance. At the very least, you can stick to a seasonal schedule to cover your bases.
Winter plumbing maintenance
Winter plumbing maintenance applies to everyone— even those of you who live in California. While it may seem like sunshine all the time, we still experience freezing weather, especially at night. With these preventative measures, you can avoid frozen and burst pipes:
Insulate both your hot and cold water lines to ensure they run smoothly throughout winter. Pipe insulation also increases heat retention, so you won't have to wait as long for warm water, which is always a plus!
Reduce the risk of freezing pipes by heating your entire home. This will ensure your indoor pipes stay warm too.
Until the warmer weather returns, it's best to detach your hose and pack it away inside.
Spring plumbing maintenance
Spring cleaning immediately comes to mind when you think of this season. It's also an excellent time to make sure all your fixtures are still working correctly after the cold season. Here's everything you should inspect:
Check for any signs of leaks by searching for any watermarks near your pipes.
Make sure your drains are flowing properly and at an appropriate rate.
Check up on your washing machine and dishwasher for any worn out hoses or fixtures.
Take some time to inspect your outdoor plumbing and make sure no animals have built nests in your gutters or vents.
Test your outdoor spigots to make sure no damage occurred during winter.
Summer plumbing maintenance
Summer usually marks a time for fun in the sun, but you should also be aware of how to prevent common plumbing problems this season. Follow these tips:
With the abundance of pool parties and barbecues, be careful about the food you're putting in your garbage disposal. It may be best to throw leftovers out in the trash rather than down your sink.
Test your sprinkler heads to make sure it still works properly so you can have a lush green lawn.
With the kids out of school, it's important to remind them of what can and cannot go down the toilet.
Fall plumbing maintenance
Who doesn't love fall? It's the beginning of pumpkin spice lattes, vibrant foliage, the holiday season, and perfect weather. Despite all these wonderful attributions, you must remember that winter is coming. Fall is the ideal time to get your plumbing system prepared for the cold winter.
Clear your gutters of any leaves, twigs, and other debris to ensure proper draining.
Shut off the water for outdoor spigots and drain water from your outdoor water lines.
If you notice any drips and leaks, call a plumber to get it inspected before winter comes.
Set your water heater to 120 degrees for optimal performance.
When to call a plumber
It's important to know when to call a plumber. Whether it's a minor annoyance or full-blown plumbing emergency, never feel like you have to handle it alone. You can always turn to a trusted plumber near you with any questions or concerns. At EJ Plumbing, our experienced plumbers will provide the highest-quality maintenance services so you can avoid larger issues. We'll come in, detect the problem early on, and repair it in no time!
What you can expect from EJ Plumbing:
Knowledgeable staff members to help answer your questions
A professional plumber to fully assess your current system
Prolonged use of your plumbing system and detection of potential concerns
Detailed information if any issues are found
Friendly services with fast results
For over a decade, our customers have been turning to us to handle all their plumbing problems. Whether it's repiping, toilet repair, or maintenance, we'll be there when you need us most. Schedule a service with us online or call us at , and we'll get to you right away!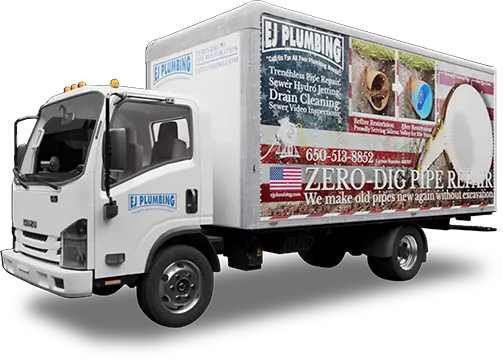 When you need plumbing services in San Jose, Santa Clara, or any of the communities in the surrounding Bay Area, count on EJ Plumbing. With more than a decade of industry experience, our expertly-trained technicians can handle just about any plumbing problem you may have. From drain cleaning to water leaks, sewer line replacements, toilet repairs, and more, you can rely on us for all your residential plumbing needs. We even offer emergency services upon availability for serious issues that just can't wait. Our dependable team is always available to assist you.