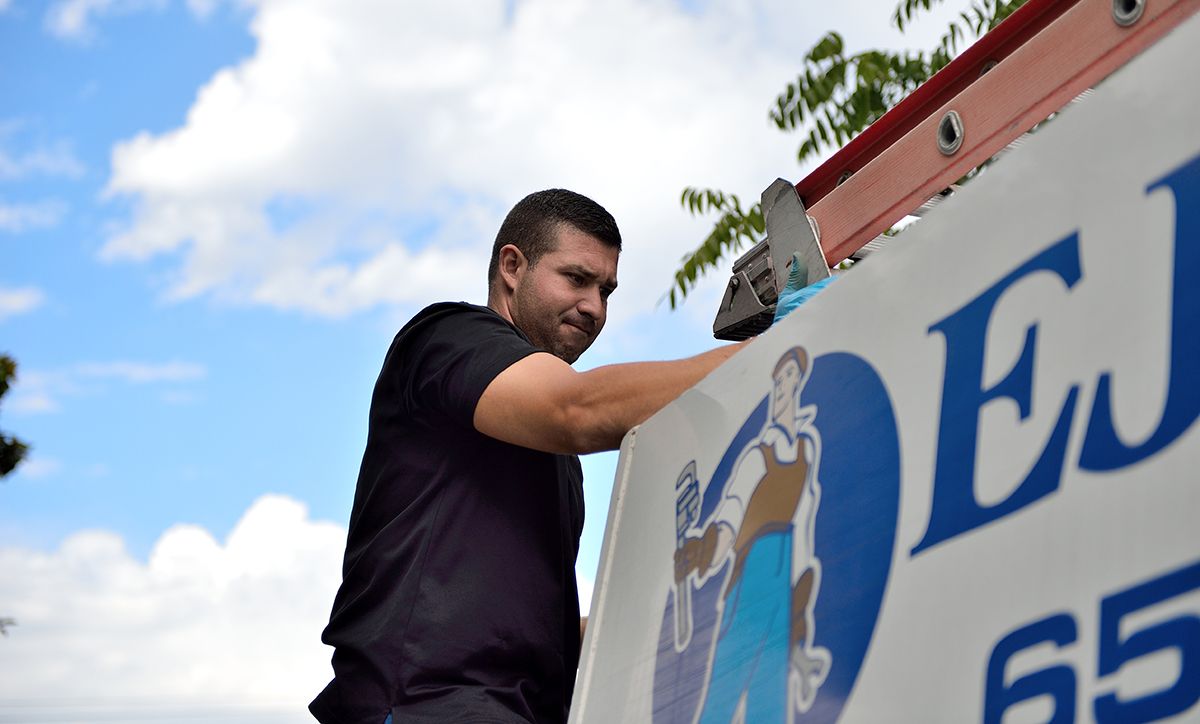 When it comes to plumbing issues, we never want to encounter a situation in which we're put in a bind. Our homes are important to us—and as such—any time we run into something as serious as a plumbing problem, it's easy to see why panic is an initial reaction.
Plumbing problems can be long-lasting issues, causing damage to more than just your pipes. Because of this, it's important to find an experienced team to come out and provide you with the extensive services you need to ensure your home is working right at all times.
If you're in the Bay Area, you should understand how to choose the right expert plumbing service for your home. There are a number of different things you want to look for before you sign a contract, especially when it comes to your peace of mind.
With the comfort and structure of your home at risk when a serious problem strikes, you need someone you can trust. Here are some things you can expect when you choose our skilled team at EJ Plumbing to help you.
What Sets Our Bay Area Plumbers Apart?
Let's be honest, when it comes to plumbing services, there are many companies out there vying for the services of home and business owners. However, not all plumbers are created equal. Setting ourselves apart from the crowd is a big priority, especially when it means our customers are satisfied.
We have extensive years of experience helping customers throughout the area. Aside from that, we are a family-owned company with a true passion for those in our community. You are our friends and neighbors, and we want nothing more than to ensure your safety and comfort by providing top-of-the-line plumbing services.
Our team has the resources and experience necessary to handle any plumbing job, no matter the size and scope. We also know that nobody prepares for a plumbing problem. This is why we work with customers to find the solutions for their home and meet their financial needs.
We also offer same-day emergency services so you don't have to worry about the problem persisting for an extended period of time and causing more damage. Combined with our low-prices and dedication, you're getting the highest-quality services from a team you can trust.
We Come Highly Recommended
Any time someone has a plumbing service, it's easy to see why they would look for highly recommended experts to get the job done. Well, have no fear, our team has some of the best reviews and accreditations that prove we know what we're doing.
We're proud to be accredited by the Better Business Bureau, which means we have demonstrated ourselves to be leaders in the industry and that we are trustworthy, skilled, and welcoming. We've also received a number of 5-star reviews for the service we performed.
This means you can have confidence any time you have to hire our team to get the job done for you.
The Services You Need from Experts You Can Trust
Plumbing services are often extensive and require skilled expertise when it comes to getting the job done right. There are so many factors involved that finding someone who can perform inspections, maintenance, installations, repairs, and replacements is so important.
At EJ Plumbing, we are proud to offer the following services:
Drain cleaning
Core drilling
Fixture plumbing
Gas line repair and replacement
Hydro jetting
Piping and repiping
Inspections
Maintenance
Sewer leaks
Water leaks
Trenchless sewer line replacement
Toilet repair and replacement
Water heater repair and replacement
Tankless water heaters
Questions to Ask Your Plumber
Part of picking the right plumber for your home's plumbing issues is asking questions to help give yourself the peace of mind you deserve. These are just some of the questions you want to ask so you know what you're getting into:
How much experience do you have? – There are not many substitutes for real experience in real life situations. You want to know that the plumber you hire has handled similar situations in a successful manner.
What can I expect? – The answer to this is dependent on your situation, but it is normal to be concerned about what's going to happen. The plumber you hire will be able to tell you what problem you're having, what you should expect, and any information to help ease your mind.
How much is the job going to cost? – While it is dependent on how severe the plumbing issue and the work that must be performed, it's important for you to know this: At EJ Plumbing, we always strive to offer the highest quality plumbing services at the lowest possible prices we can offer our abilities.
Am I going to need a repair or replacement? – Discussing your options with your plumber is one of the best things you can do. If your plumbing is older, you may want to do a replacement. If you have newer pipes, repair may be the best option for you.
Why It's Important to Get Help Fast
If you've experienced any kind of issue with your plumbing, you don't want to waste time hoping the problem will go away. Plumbing problems are not limited to just the pipes and spreading the issue can result in more serious problems, threatening your checkbook and your health.
How? Water damage.
The longer a plumbing problem exists—such as a leak—the water can damage other areas of the home. You may notice discoloration in the walls, floors, or ceilings caused by water sitting and absorbing into the materials. This could cause the damaged areas of the home to become vulnerable or even develop mold.
When mold develops, it presents numerous hazards to your family, so it's important to take action before this can occur. Getting plumbing help as quickly as possible puts you in the best position to combat the development of water damage and mold, protecting your home in the long-term.
Water damage isn't the only problem, though, as plumbing issues that persist for an extended period of time can cause damage to other parts of the plumbing system. For instance, a clog in one area can cause a burst in another area before the clog itself causes significant damage. This means you have the need for more extensive repairs on your hands.
Get Our Experienced Experts On Your Side
More than a decade of industry experience means our team at EJ Plumbing is ready to help you get through this difficult situation. You deserve to have peace of mind knowing your home is in working condition and no problems exist.
We'll come out whenever you need us most, determine what the problem is, and then provide the best possible solution at the best possible price.
From the very beginning, our commitment has always remained on ensuring customer satisfaction. We've worked hard to build a strong reputation and we won't let you down when you put your trust in us.
Don't let plumbing issues get you down. Get expert Bay Area plumbers at reasonable rates with our team at EJ Plumbing. Schedule your service with us online here or call us and let us know what issue you're running into.
Nobody can predict a problem occurring. Because of this, we stay ready to help you at all times. Call us today at (650) 730-2262 to get the superior plumbing services you need.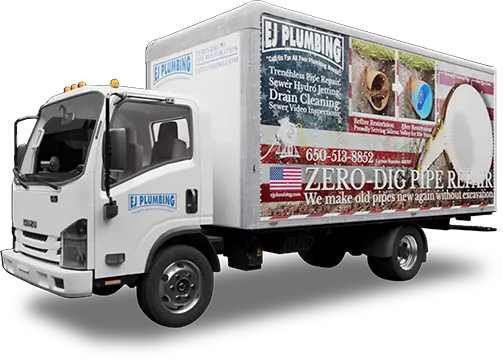 When you need plumbing services in San Jose, Santa Clara, or any of the communities in the surrounding Bay Area, count on EJ Plumbing. With more than a decade of industry experience, our expertly-trained technicians can handle just about any plumbing problem you may have. From drain cleaning to water leaks, sewer line replacements, toilet repairs, and more, you can rely on us for all your residential plumbing needs. We even offer emergency services upon availability for serious issues that just can't wait. Our dependable team is always available to assist you.