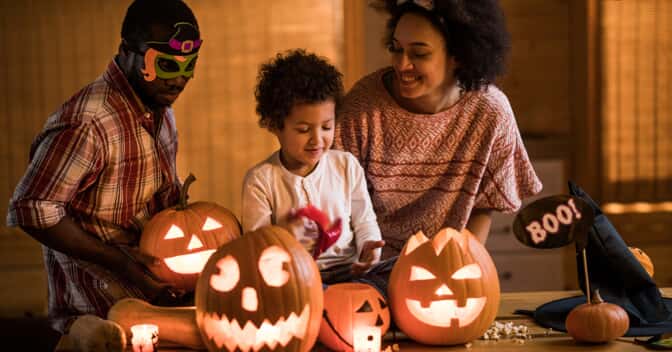 Where did the jack o' lantern tradition come from?
Halloween is a time-honored tradition in the United States, but there's little historical data on where most of our traditions (such as trick or treating) came from. One tradition we can trace the roots of is carving pumpkins.
This tradition came to the United States with Irish and Scottish immigrants. The folktale follows a man named Stingy Jack, who tricks the Devil not once, but twice throughout his lifetime, earning over ten years of freedom from any soul snatching. Eventually, Stingy Jack does die, and neither God nor the Devil wants his soul. Banned from both heaven and hell, the Devil sentences Jack to walk the Earth and give him a single burning coal to light his way. Jack places this coal in a turnip and becomes 'Jack of the Lantern'.
Irish families would carve scary faces into turnips and potatoes and place them in windows of their homes to ward away evil wandering spirits—when they brought these traditions to the United States, they discovered that the native pumpkin was the perfect fruit to carve their jack o' lanterns! Thus, carving pumpkins was born.
Eerie Jack o' Lantern Inspo
Now that you've got the history, get inspired by some of these creepy designs for your Halloween pumpkin:
Difficulty level: beginner
Difficulty level: intermediate
Difficulty level: advanced
Tips for Carving the Best Jack o' Lantern
Follow these tips to create (and keep) your pumpkin around throughout the season:
Cut from the bottom instead of the top of your pumpkin. This will help to prevent moisture from creeping onto your pumpkin as easily, which means it'll last that much longer!
Dispose of pulp in the trash—NOT your garbage disposal. Pumpkin pulp is stringy and fibrous, which can be disastrous for your garbage disposal. The strands will get caught around the impellers and make it difficult to actually grind food leftovers against the outer grind ring.
Give your pumpkin a bleach bath. Clean the inside and outside of your pumpkin with a teaspoon of bleach mixed with one quart of water. This will help to sterilize the gourd and prevent bacteria and mold from forming. Let the pumpkin dry before you start to carve.
Carving pumpkins is a great way to get into the spirit of Halloween (or to ward off any wandering spirits), but the worst thing you could do over the holidays is jam your garbage disposal. EJ Plumbing provides effective results at affordable prices. Contact our team online or by phone at (650) 513-8852 for drain cleaning or plumbing inspection services.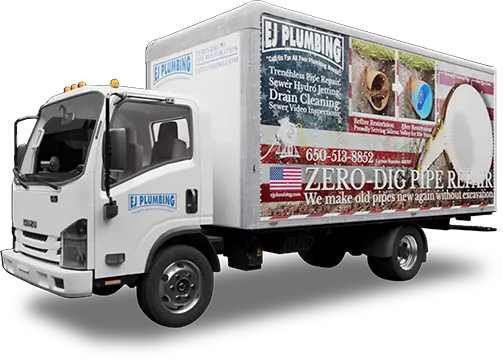 When you need plumbing services in San Jose, Santa Clara, or any of the communities in the surrounding Bay Area, count on EJ Plumbing. With more than a decade of industry experience, our expertly-trained technicians can handle just about any plumbing problem you may have. From drain cleaning to water leaks, sewer line replacements, toilet repairs, and more, you can rely on us for all your residential plumbing needs. We even offer emergency services upon availability for serious issues that just can't wait. Our dependable team is always available to assist you.